Washington Watch
with Tony Perkins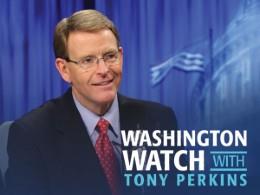 Marsha Blackburn, Vicky Hartzler, Travis Weber, Corey DeAngelis
Thursday, February 25, 2021
Today's show features:  Marsha Blackburn, U.S. Senator from Tennessee, on the politicization of COVID to advance a liberal agenda, and on the House Democrats' letter demanding cable providers censor Newsmax, One America News, and Fox News.Vicky Hartzler, U.S. Representative for the 4th District of Missouri, on the Equality Act, and on the need for people to run for local school boards.Travis Weber, FRC's Vice President for Policy and Government Affairs, on the confirmation hearing of Deputy HHS Secretary nominee Rachel Levine.  Corey DeAngelis, Director of School Choice at the Reason Foundation, Executive director at the Educational Freedom Institute, and an adjunct scholar at the Cato Institute, on his article, Teachers' Unions Make the Case for School Choice.
Recent Broadcasts
Featured Offer from Washington Watch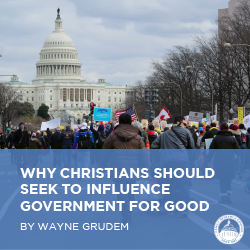 Free Download: Why Christians Should Seek to Influence Government for Good (booklet)
Should Christians try to influence laws and politics? Historically, Christians have disagreed. This booklet, authored by Wayne Grudem, is adapted from his book,  Politics— According to the Bible: A Comprehensive Resource for Understanding Modern Political Issues in Light of Scripture.  This booklet offers a historical and theological overview of the disagreement and an answer that lends itself to thoughtful action.