Washington Watch
with Tony Perkins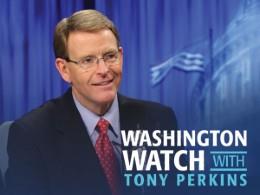 Mike Farris, Gary Hamrick
Monday, February 22, 2021
On this special edition of Washington Watch, Dr. Mike Farris, President and CEO of Alliance Defending Freedom, and Gary Hamrick, Pastor of Cornerstone Chapel, join Tony Perkins to discuss the way forward for America. With election integrity concerns, a raging "cancel culture" on the prowl, and an administration in power with a clear agenda that is antithetical to biblical values, it's a challenging time to be a believer in America. Tune-in for this timely discussion on how Bible-believing Christians can successfully navigate the challenges ahead.
Recent Broadcasts
Featured Offer from Washington Watch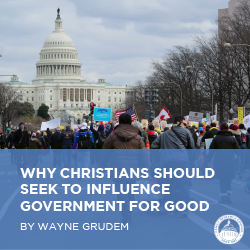 Free Download: Why Christians Should Seek to Influence Government for Good (booklet)
Should Christians try to influence laws and politics? Historically, Christians have disagreed. This booklet, authored by Wayne Grudem, is adapted from his book,  Politics— According to the Bible: A Comprehensive Resource for Understanding Modern Political Issues in Light of Scripture.  This booklet offers a historical and theological overview of the disagreement and an answer that lends itself to thoughtful action.