Washington Watch
with Tony Perkins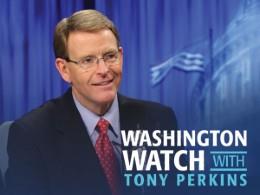 Rich Lowry, Steve Soukup, Travis Weber, David Closson
Friday, April 23, 2021
Today's show features:  Rich Lowry, Editor of National Review, on President Biden's climate change summit. Steve Soukup, Vice President and Publisher of The Political Forum, and author of "The Dictatorship of Woke Capital: How Political Correctness Captured Big Business," on shareholders pressing corporations to align their political spending with their stated values. Travis Weber, FRC's Vice President for Policy and Government Affairs, on FRC Action's new resource "Tracking the Biden Administration" that details 62 total executive actions, including 40 executive orders, taken by President Biden in his first 100 days -- including 32 that undermine life, family, and religious freedom. David Closson, FRC's Director of Christian Ethics and Biblical Worldview, on thinking biblically about identity. 
Recent Broadcasts
Featured Offer from Washington Watch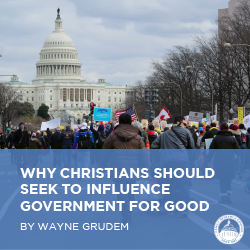 Free Download: Why Christians Should Seek to Influence Government for Good (booklet)
Should Christians try to influence laws and politics? Historically, Christians have disagreed. This booklet, authored by Wayne Grudem, is adapted from his book,  Politics— According to the Bible: A Comprehensive Resource for Understanding Modern Political Issues in Light of Scripture.  This booklet offers a historical and theological overview of the disagreement and an answer that lends itself to thoughtful action.