Washington Watch
with Tony Perkins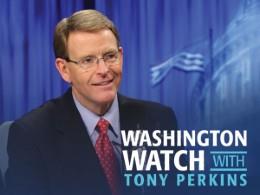 Steve Daines, Chuck DeVore, Bob Fu
Tuesday, April 27, 2021
Today's show features: Steve Daines, U.S. Senator from Montana, on President Biden's actions in his first 100 days, including how his administration directed taxpayer dollars to the abortion industry and mishandled the border crisis.Chuck DeVore, Vice President of the Texas Public Policy Foundation, on what the congressional reapportionment reveals about Americans as they move from liberal to conservative states.Bob Fu, FRC's Senior Fellow for International Religious Freedom and Founder/President of the China Aid Association, on ChinaAid's 2020 Annual Persecution report.
Recent Broadcasts
Featured Offer from Washington Watch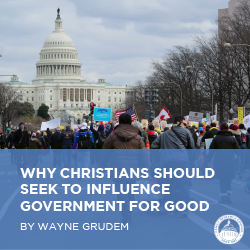 Free Download: Why Christians Should Seek to Influence Government for Good (booklet)
Should Christians try to influence laws and politics? Historically, Christians have disagreed. This booklet, authored by Wayne Grudem, is adapted from his book,  Politics— According to the Bible: A Comprehensive Resource for Understanding Modern Political Issues in Light of Scripture.  This booklet offers a historical and theological overview of the disagreement and an answer that lends itself to thoughtful action.