Washington Watch
with Tony Perkins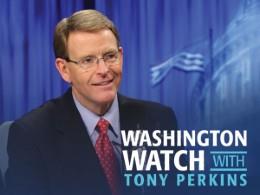 Vicky Hartzler, Carrie Severino, Jay Cameron, David Closson
Friday, April 9, 2021
Today's show features: Vicky Hartzler, U.S. Representative for the 4th District of Missouri, on the Pentagon using the Southern Poverty Law Center as a resource; Carrie Severino, President of the Judicial Crisis Network, on President Biden's executive order creating the Presidential Commission on the Supreme Court; Jay Cameron, Litigation Director at the Justice Centre for Constitutional Freedoms, on the Alberta Health Services' closure of GraceLife Church; David Closson, FRC's Director of Christian Ethics and Biblical Worldview, on his article, "Thinking Biblically About the Resurrection and the Social Gospel."
Recent Broadcasts
Featured Offer from Washington Watch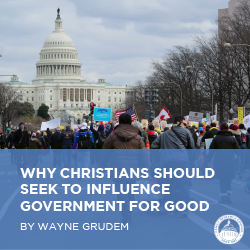 Free Download: Why Christians Should Seek to Influence Government for Good (booklet)
Should Christians try to influence laws and politics? Historically, Christians have disagreed. This booklet, authored by Wayne Grudem, is adapted from his book,  Politics— According to the Bible: A Comprehensive Resource for Understanding Modern Political Issues in Light of Scripture.  This booklet offers a historical and theological overview of the disagreement and an answer that lends itself to thoughtful action.