Watchman Radio Hour
with Alex Dodson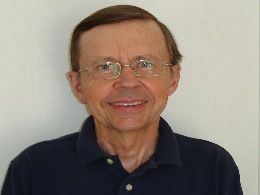 A Nation Facing Judgement
Saturday, January 25, 2020
Today, we as a nation are approving of sexual sins that former more righteous generations in this land thought were wrong. God's warning judgements are falling on this nation because of our sexual sins. The nation is headed toward sure and certain great judgement if we do not repent of such sins. Today, we think lightly of thngs that God abhors. If we continue to have that attitude as a society, we will face the consequences.
Recent Broadcasts
Featured Offer from Watchman Radio Hour
Children's Fund
We are helping children in India and Nepal through our Children's Fund. This Christmas you can make a child happy by giving to our Children's Fund. Through this fund, we provide help with schooling and family support as well as providing opportunities for children to hear the gospel and be saved. Thank you for donating to our Children's Fund this Christmas Season. Also, all donations in December are being matched. Your donation will bring a double blessing to a child this Christmas.