Watchman Radio Hour
with Alex Dodson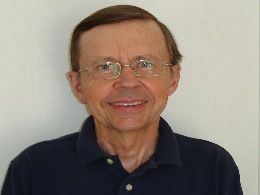 A Worldwide Revival
Saturday, February 8, 2020
Will the gospel be victorious in this age or will it go down in defeat? Will Satan win the battle or will the church be the winner in this age? Some say the church is already defeated and all we do now is to wait to be taken out the way and for Satan to take over. We can only hope to win a remnant to Christ in this age. Is this really what the Bible teaches or does it teach something much more optimistic?
Recent Broadcasts
Featured Offer from Watchman Radio Hour
Children's Fund
We are helping children in India and Nepal through our Children's Fund. This Christmas you can make a child happy by giving to our Children's Fund. Through this fund, we provide help with schooling and family support as well as providing opportunities for children to hear the gospel and be saved. Thank you for donating to our Children's Fund this Christmas Season. Also, all donations in December are being matched. Your donation will bring a double blessing to a child this Christmas.