Watchman Radio Hour
with Alex Dodson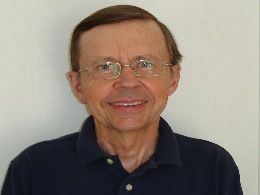 Blessings for the Jewish People
Saturday, January 11, 2020
The Lord will yet bless the Jews. The Old Testament Prophets looked far ahead and saw blessings for the Jewish people. Their prophecies are not always that precise but give a genearal prophecy of future blessing. Some of this blessing came with the beginning of the New Testament Church. Much more of this blessing is yet to come. The Jews were blessed when Jesus came and the New Testament Church was inauguarated. The gospel went first to the Jews. Yet, that was not the end of the story. More blessing is yet to come.
Recent Broadcasts
Featured Offer from Watchman Radio Hour
Children's Fund
We are helping children in India and Nepal through our Children's Fund. This Christmas you can make a child happy by giving to our Children's Fund. Through this fund, we provide help with schooling and family support as well as providing opportunities for children to hear the gospel and be saved. Thank you for donating to our Children's Fund this Christmas Season. Also, all donations in December are being matched. Your donation will bring a double blessing to a child this Christmas.