Watchman Radio Hour
with Alex Dodson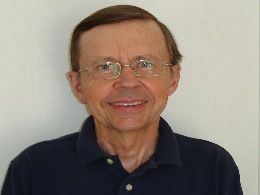 Jesus Coming in His Kingdom
Saturday, July 11, 2020
Jesus plainly told his audience that some of the ones standing before him would not taste death before they would see the Son of Man coming in His kingdom. In other words, it would be in their lifetime. Jesus would come in His kingdom in their lifetime. That was in the first century. That is past not future. So, we can say for certain based on this verse that Jesus has already come in His kingdom and He did it in the first century during the lifetime of many who were hearing Him speak.
Recent Broadcasts
Featured Offer from Watchman Radio Hour
Children's Fund
We are helping children in India and Nepal through our Children's Fund. This Christmas you can make a child happy by giving to our Children's Fund. Through this fund, we provide help with schooling and family support as well as providing opportunities for children to hear the gospel and be saved. Thank you for donating to our Children's Fund this Christmas Season. Also, all donations in December are being matched. Your donation will bring a double blessing to a child this Christmas.