Watchman Radio Hour
with Alex Dodson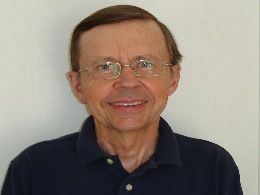 Keeping Good Relationships
Saturday, February 23, 2019
Jesus in the Sermon on the Mount gives us an exposition of the Moral Law of God and shows us what it really means and how we should live under it. Jesus said the sixth commandment means more than just not to murder someone with a gun. He said we can break it with a word or a thought. Jesus gets to the heart of God's Moral Law. Be carefyul to keep good relationships with others. It matters how we relate to other people. It matters what we say and think about other people. It matters how we treat other people. If we find ourselves at enmity with our neighbor, we need to do something about it, Jesus said. We need to promote peace in our relationhships with others.
Recent Broadcasts
Featured Offer from Watchman Radio Hour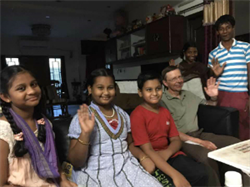 Help the Children
As we go to proclaim the gospel in different places, we come into contact with needy children. We presently have opportunities to help children in Honduras, Kenya, India, and Nepal. Would you prayerfully consider giving to our Children's Fund and partner with us in helping children in places like India where this picture was taken. Click on the button below to see how you can help.