Watchman Radio Hour
with Alex Dodson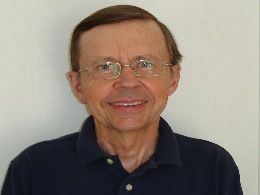 Living Daily in the Presence of God
Saturday, May 11, 2019
We are living in a materialistic society that tends to avoid God. Christians are not to be that way. We are to live every day with God and in His presence. We are to trust in Him and not in our selves or our possessions. We are to live by God's Word on a daily basis and to rest our cares in Him. Living in the presence of God is a great blessing for God's people. Others do not have that blessing. We need to avoid living like those who know not God. We need to guard ourselves from getting sucked in by the world. We are members of the Kingdom of God and we live with our Father everyday. We need to look up to Him and know that He cares for us and wants the best for us.
Recent Broadcasts
Featured Offer from Watchman Radio Hour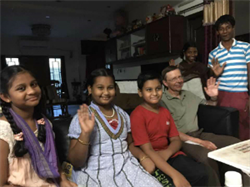 Help the Children
As we go to proclaim the gospel in different places, we come into contact with needy children. We presently have opportunities to help children in Honduras, Kenya, India, and Nepal. Would you prayerfully consider giving to our Children's Fund and partner with us in helping children in places like India where this picture was taken. Click on the button below to see how you can help.