Watchman Radio Hour
with Alex Dodson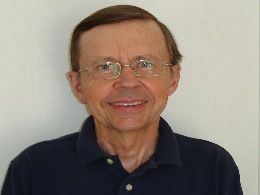 Loving Your Enemies
Saturday, March 23, 2019
Jesus teaches us what it truly means to love our neighbor. The Jews hated the Samaritans. Yet, Jesus taught in his parable that a hated Samaritan stopped and helped a Jew who was in need. He showed love to his enemy. Jesus said that what the Samaritan did was showing love to his neighbor. Jesus did not accept a surface interpretation of the law but he went to the heart of the law and taught us that this is the way we should live. As Christians, we are called to live by God's moral law in our daily lives and by so doing to influence the world around us. When Christianity is truly lived in a community, it will be a tremendous influence. True Christianity is where the Kingdom of God is and where the Kingdom of God is, good will come to those who encounter it. Our nation today needs Christianity. It needs the Kingdom of God in our midst. The Kingdom of God has been in our midst in the past and it has brought tremendous influence for good on the land. Today, we need that influence to come back again.
Recent Broadcasts
Featured Offer from Watchman Radio Hour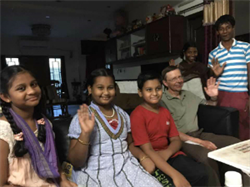 Help the Children
As we go to proclaim the gospel in different places, we come into contact with needy children. We presently have opportunities to help children in Honduras, Kenya, India, and Nepal. Would you prayerfully consider giving to our Children's Fund and partner with us in helping children in places like India where this picture was taken. Click on the button below to see how you can help.