Watchman Radio Hour
with Alex Dodson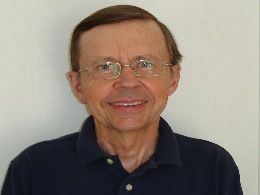 The Need for the New Birth
Saturday, June 6, 2020
The new birth is required for salvation.No one can give themselves the new birth. It only comes by the Spirit and Word. When the Holy Spirit comes in power throughj the preached Word, people are born again. Today, this is what we need. We need a great outpouring of the Holy Spirit in this land that people might be born again. We are not born again by anything that we do ourselves. It is something that has its origin in God and comes from God. New births will come only when God sends them to us by His Spirit and Word working in our hearts.
Recent Broadcasts
Featured Offer from Watchman Radio Hour
Children's Fund
We are helping children in India and Nepal through our Children's Fund. This Christmas you can make a child happy by giving to our Children's Fund. Through this fund, we provide help with schooling and family support as well as providing opportunities for children to hear the gospel and be saved. Thank you for donating to our Children's Fund this Christmas Season. Also, all donations in December are being matched. Your donation will bring a double blessing to a child this Christmas.