Watchman Radio Hour
with Alex Dodson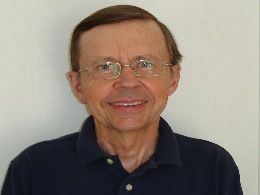 The Second Coming of the Lord
Saturday, July 4, 2020
Jesus Christ will return in glory. Today, many scoff at His coming and don't believe in it. Some have greatly erred by trying to precict the time of His coming. None of this matters. The fact is that He will return and when He returns, He will return in glory. Those who remain in unbelief will be judged and punished. Those who believe and persevere in their faith will be rewarded. The Lord will return.
Recent Broadcasts
Featured Offer from Watchman Radio Hour
Children's Fund
We are helping children in India and Nepal through our Children's Fund. This Christmas you can make a child happy by giving to our Children's Fund. Through this fund, we provide help with schooling and family support as well as providing opportunities for children to hear the gospel and be saved. Thank you for donating to our Children's Fund this Christmas Season. Also, all donations in December are being matched. Your donation will bring a double blessing to a child this Christmas.