Watchman Radio Hour
with Alex Dodson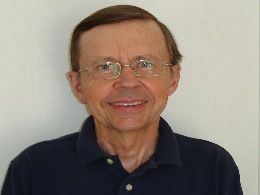 The Seriousness of Sin
Saturday, December 1, 2018
Pulpits throughout the land avoid teachings on God's judgment. Yet, God's moral law hovers over the nation and our sins are open to the eyes of God. The scent of our depravity rises up to the nostrils of God and He will surely judge our land for its sin. Yet, all of this is mostly unknown to the people of the land and we continue in our sin. Our only hope is a national revival that will bring us back to our senses. Jesus warned his listeners of the terrible consequences of sin. Today, we need to take heed to the words of Jesus and see our sins as He sees them. We need to take heed to His warnings and flee from the wrath to come.
Recent Broadcasts
Featured Offer from Watchman Radio Hour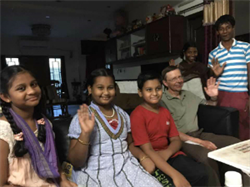 Help the Children
As we go to proclaim the gospel in different places, we come into contact with needy children. We presently have opportunities to help children in Honduras, Kenya, India, and Nepal. Would you prayerfully consider giving to our Children's Fund and partner with us in helping children in places like India where this picture was taken. Click on the button below to see how you can help.