Watchman Radio Hour
with Alex Dodson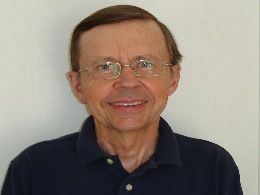 The Spiritual Temple
Saturday, December 21, 2019
Zechariah prophesied not just about this second earthly temple but a much greater temple that the Messiah would build. That temple is now in progress and continues to be built. The church needs to concentrate on and participate in the building of this temple to make it a shining light throughout the world. So often today, Christians are caught up in seeking the rebuilding of an earthly temple that they lose sight of the temple that is already in progress. We need to participate more in the building of Christ's church here in this world that it may be glorious and shine brighter and brighter in the years to come.
Recent Broadcasts
Featured Offer from Watchman Radio Hour
Children's Fund
We are helping children in India and Nepal through our Children's Fund. This Christmas you can make a child happy by giving to our Children's Fund. Through this fund, we provide help with schooling and family support as well as providing opportunities for children to hear the gospel and be saved. Thank you for donating to our Children's Fund this Christmas Season. Also, all donations in December are being matched. Your donation will bring a double blessing to a child this Christmas.