Wisdom for the Heart
with Dr. Stephen Davey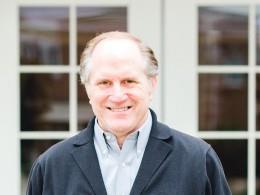 The Magnification of the Master
Thursday, April 25, 2019
An obsession with holy living must first begin with an obsession with the Holy One. Paul's passion to become like Christ was the natural overflow of his deep, intimate walk with Christ. How do we develop a passion for holiness? It begins getting a better picture of our great and holy God.
Recent Broadcasts
Featured Offer from Wisdom for the Heart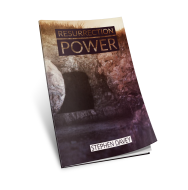 Resurrection Power (booklet)
In the time it would take you to read this booklet, over 400 people across the world will die. Over 150,000 people die every day. Despite technological advancements and progress in medicine and science, men have not been able to find a remedy for death.That's why Jesus' claim to be 'The Resurrection and The Life' is such good news! He didn't just claim it either; He proved it. He did what no other philosopher, rabbi, guru, doctor, or scientist could do: He cut to the very heart of our sinful, human condition and weeded it out from the roots. Resurrection Power examines the ways Jesus revealed His power over death throughout his entire earthly ministry, culminating in His climactic victory.