Wisdom for the Heart
with Dr. Stephen Davey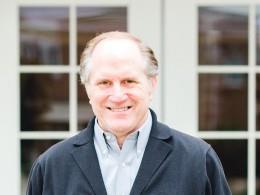 Under God's Good Hand
Friday, March 22, 2019
If you want to please God then be good as He is good. Be a good employee, a good boss, a good parent, a good student, a good mechanic, a good doctor. In this message Stephen challenges us to demonstrate to a lost world that God doesn't just save lives . . . He changes them as well.
Recent Broadcasts
Featured Offer from Wisdom for the Heart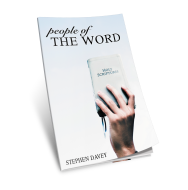 People of the Word
We could argue about the value of hobbies, television, movies, sports, and the newspaper, and never get anywhere! But have you ever really considered the time demand these things place on you? Have you evaluated the influence those things exert on you? Stephen's concern is that the average Christian knows more about the world than about the Word. In this booklet, Stephen challenges you to get back to the Bible, and to be a person of the Word, not a person of the world.