Woman at the Well
with Kimberly Miller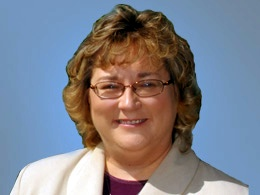 Your Life is Read By Many
Tuesday, April 2, 2019
Can others say of you that you serve God continually? Is your walk strong enough that others can see the mighty greatness of our God? Remember, our witness must not only be true, it must be bold. Join us in this program, Your Life is Read by Many, as Kim Miller of Woman at the Well Ministries takes us through Daniel 6:16, which says, "Then the king commanded, and they brought Daniel, and cast him into the den of lions. Now the king spake and said unto Daniel, Thy God whom thou servest continually, He will deliver thee."
Recent Broadcasts
Featured Offer from Woman at the Well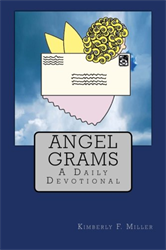 "Angel Grams"
by Kimberly F. Miller
Angel Grams is a daily devotional book designed to strengthen your walk with God. Each devotion is dedicated to filling your heart with joy, peace, and a knowledge that God is real and active in your life. Each Angel Gram is filled with practical tips gleaned from the Bible to help you get the most out of each day and to equip you to live for Christ. By investing less than 15 minutes each day you can realize God's transforming power in your life. This featured offer contains all the Angel Grams for the month of January. Please enjoy it, compliments of Woman at the Well Ministries. We pray that it blesses you and draws you closer to Our Saviour.