Pastor Rick's Daily Hope
with Pastor Rick Warren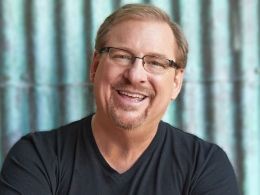 Being Faithful in a Faithless World - Part One
Wednesday, July 15, 2020
Why is everything in life so hard? Why does doing the right thing often feel like a battle? In this new series, Pastor Rick shares insights from God's Word about the unseen spiritual forces working against us: the invisible war between good and evil. This series will help you win the battle within. In this message we will find that faith is much more than believing in the correct doctrine—we must be faithful and set apart. Pastor Rick examines the six tests of faithfulness and how God uses them to grow and bless us. The Bible tells us that God is looking for people with faith but that faithful people are hard to find. In this broadcast, Pastor Rick will encourage you to trust God when it comes to your finances, your health, your job, and your relationships.
Recent Broadcasts
Featured Offer from Pastor Rick's Daily Hope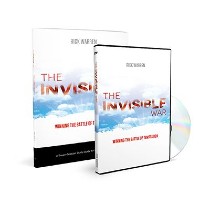 The Invisible War Study Kit
Win the invisible war raging against you! There's an unseen enemy raging against God's good purposes for you and your family. It's a daily assault by the world's values, your sinful nature, and forces of evil. But you can fight back . . . Pastor Rick wants to help you take the fight to the enemy by sending you a 7-session DVD study kit called, The Invisible War: Winning the Battle of Temptation. You'll be equipped to win the battle between good and evil as you discover the powerful defenses God provides to help you to overcome temptation. The Invisible War study kit is our way to thank you for your gift below to help reach more people with the certain hope of Christ through Daily Hope. We pray it encourages you!