Daily Hope
with Pastor Rick Warren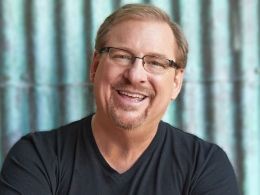 From Overwhelmed to Overflowing - Part Three
Friday, March 15, 2019
Are you tired of being overwhelmed? What are you lacking? What do you need more of? God wants to move you from being overwhelmed to overflowing. He wants to meet all your needs—and he can! First, you need to recognize two fundamentally different approaches to life that either keep you from or bring you into God's abundance. Join Pastor Rick as he continues to teach from Psalm 23 and examine how God's goodness can overflow in our lives.
Recent Broadcasts
Featured Offer from Daily Hope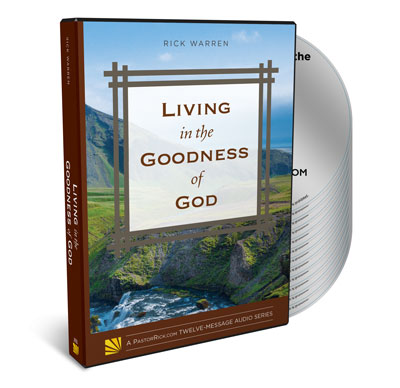 Living in the Goodness of God Complete Audio Series
Find the rest and hope you need by trusting God's goodness! How can you learn to have God's favor on your life? You trust in him and in his Word, which confirms it over and over. "The Lord is always good. He is always loving and kind, and his faithfulness goes on and on to each succeeding generation." – Psalm 100:5 (TLB) That's why we created the Living in the Goodness of God complete audio series. In this 12-message series based on the 23rd Psalm, you'll hear Pastor Rick share how God's goodness and favor toward us aren't based on our performance, but instead on what Jesus already did for us.