Pastor Rick's Daily Hope
with Pastor Rick Warren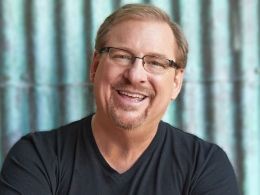 Happiness Can Be Learned - Part Two
Thursday, October 10, 2019
Pastor Rick walks through the important characteristics you can learn from the book of Philippians so that your happiness in life will increase exponentially. In this broadcast, Pastor Rick shares the two things you need to do to develop a reputation of reliability.
Recent Broadcasts
Featured Offer from Pastor Rick's Daily Hope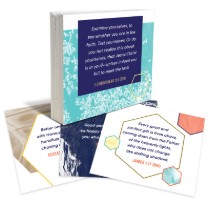 Bible Memorization Card Habits of Happiness
Get BRAND NEW Scripture Cards — FOR 3 DAYS ONLY! Godly habits lead to happy lives. So, what are these happiness-producing habits? You'll find them only in the Bible! We want to help you develop these godly habits for happiness with The Habits of Happiness Bible Memorization Cards. This brand new set of 52 Scripture cards is the perfect addition to your Daily Hope Scripture box.*And they're our gift to thank you for your donation below—but only for a limited time! The Habits of Happiness Bible Memorization Cards will help you find happiness in the teachings of the Lord. And your gift below will help people around the world do the same through Daily Hope!