Pastor Rick's Daily Hope
with Pastor Rick Warren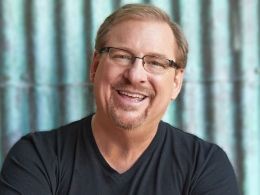 How Can I Know God's Will? - Part Three
Tuesday, March 24, 2020
As you grow older, the questions get tougher. This is true for kids in school, and it's also true for every believer. Join Pastor Rick for this series as he looks at some of the hardest questions in life and the Bible's answers. God's not playing games with you. He wants you to understand his will, his purpose, and his plan for your life. In this message series, Pastor Rick walks you through the steps of getting closer to God so that you can understand what he wants you to do with your life. You already know a lot of things God wants you to do with your life. So why haven't you done them? Pastor Rick uses this broadcast to encourage you to start doing what you already know to be the revealed will of God for your life. God is waiting on you!
Recent Broadcasts
Featured Offer from Pastor Rick's Daily Hope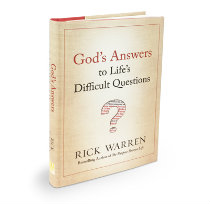 God's Answers to Life's Difficult Questions Hardback Book
How can you cope with stress? Rebound from failure? Defeat depression? Have peace of mind? Life's difficult questions have answers. Answers from the Bible can change your outlook and your life. Rick Warren takes you to the Bible for answers to 12 of life's toughest questions. Drawing from the examples of different biblical characters who faced the same issues, Warren offers concise, practical insights you can understand and apply in order to move past hardships and experience a life of purpose and significance. Rick Warren writes, "In each of these studies, you will discover simple ways to apply God's truth to your personal life, your family, and your job. The way to get the most out of this book is to act on it."