Pastor Rick's Daily Hope
with Pastor Rick Warren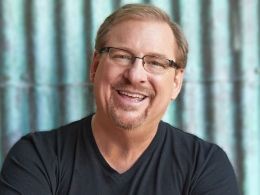 Radical Hope - Part Two
Monday, December 9, 2019
This series is for believers who want to renew their faith. Do you feel like you're just going through the motions? The world needs radical believers today who are willing to live the way God intended. Join Pastor Rick as he teaches you how God will reenergize your faith as you live rooted in his unconditional love. Answering the question of where to place our hope is an essential part of life. Join Pastor Rick as he teaches about the one thing—the only thing—that can give you eternal, lasting, certain hope. Some people fear that if they commit their lives to Christ, they won't be able to keep their commitment. But it's up to God to do the keeping, and that means you can never lose your salvation. Join Pastor Rick as he teaches from the Bible about how to find radical hope.
Recent Broadcasts
Featured Offer from Pastor Rick's Daily Hope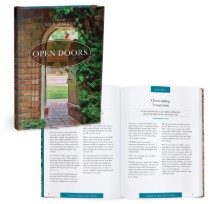 Open Doors: A Year of Devotions
Get Pastor Rick's BRAND NEW 365-day devotional! Your life is shaped by the doors you walk through and those you walk past. Pastor Rick Warren encourages you to walk through the door that leads to greater intimacy with God in his BRAND-NEW 365-day devotional, Open Doors. Be among the first to get this brand-new devotional from Pastor Rick by giving a gift below to share the hope of Christ through Daily Hope. We'll send you Open Doors as thanks for your support. And right now, a $100,000 Matching Grant will DOUBLE your gift to reach even more people around the world. So don't wait! Give your best gift now—which the Matching Grant will DOUBLE up to $100,000—and be encouraged by the daily, biblical wisdom Pastor Rick shares in his NEW Open Doors devotional. May it help you experience the love, trust, and freedom that comes from a deeper relationship with the Lord!