Family Talk Weekends
with Dr. Dobson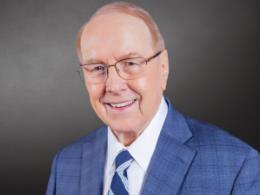 Hero and Friend: My Days with Pistol Pete Maravich - II
Saturday, August 24, 2019
Sports fans recognize Pete Maravich as a basketball phenom who revolutionized the game. Many don't know about his profound encounter with Jesus that changed his life. Today on Family Talk, Dr. Dobson talks about the legacy of 'Pistol' Pete with author and producer Darrel Campbell. They explain Pete's infectious faith that he shared with everyone, and recall the tragic day of Pete's sudden death.
Recent Broadcasts
Featured Offer from Family Talk Weekends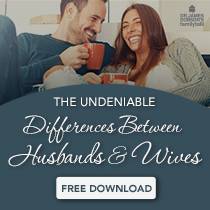 So what does this mean for your marriage?
In The Undeniable Differences Between Husbands and Wives, Dr. James Dobson talks about how men and women differ, how they complement each other, and how understanding these truths is key to enjoying a successful, intimate, long lasting marriage.