Family Talk Weekends
with Dr. Dobson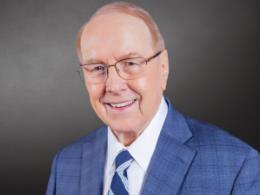 I Have Walked with the Living God - II
Saturday, October 10, 2020
The Apostle Paul wrote, "I have fought the good fight, I have finished the race, I have kept the faith." (2 Timothy 4:7) Dr. James Dobson chats with Pat Robertson, who has been fighting the good fight as a TV evangelist since 1960. Pat talks about starting Regent University and the Christian Broadcasting Network, along with his 1988 presidential run, the combative world we live in today and the hope for a Third Great Awakening.
Recent Broadcasts
Featured Offer from Family Talk Weekends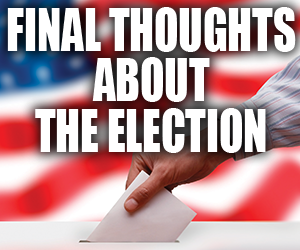 Final Thoughts About The Election
With all respect, the national election isn't about you. It certainly isn't about me. It is about our kids and grandkids. It is about those who are yet to come, if they are allowed to live. This vote has awesome implications for future generations and the nation we love. It is about our Constitution and the immutable, God-given rights it protects. It is about values, and truth, and greatness, and hope. That is why the notion of choosing a president based on frivolous personality characteristics, such as style or rhetoric, misses the mark.