Family Talk Weekends
with Dr. Dobson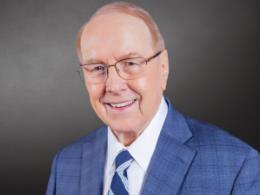 No Safe Spaces - I
Saturday, September 14, 2019
Historically, colleges and universities were places dedicated to open dialogue and a free exchange of ideas. Sadly, intolerance and censorship toward conservatism is on the rise. On this special Family Talk broadcast, Dr. Dobson talks with popular radio host Dennis Prager about his new documentary, No Safe Spaces. Hear how free speech is under attack on campuses across the nation.
Recent Broadcasts
Featured Offer from Family Talk Weekends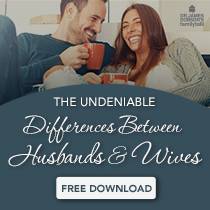 So what does this mean for your marriage?
In The Undeniable Differences Between Husbands and Wives, Dr. James Dobson talks about how men and women differ, how they complement each other, and how understanding these truths is key to enjoying a successful, intimate, long lasting marriage.