No Porn Marriage
with Dr. Greg and Erin Smalley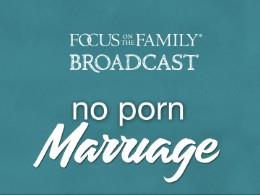 Episode 2 - Effects of Sexualized Content
Friday, July 10, 2020
A pornography addiction usually starts with something small, like seeing an online ad or hearing a song with explicit lyrics on the radio. Erin and Greg give some practical ways for protecting your heart from sexual content in the media; Dr. Juli Slattery and Dannah Gresh talk about the dangers of erotic literature; Pastor Levi Lusko shares about the modern-day abuse of dating apps; and author Jamie Ivey explains how pornography affects men and women differently.
Recent Broadcasts
Featured Offer from No Porn Marriage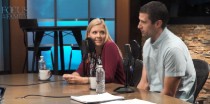 Discovering God's Freedom From Pornography Video Series
Pornography and sexual addiction can feel like an inescapable darkness. But there is hope! God's guidance through a healing journey can lead you to a place of renewal.Focus on the Family has a heart for helping people in their everyday circumstances. Our counselors want to point you (or someone you care about) to resources and help that will lead to true recovery in body, mind, and spirit.That's why we created this six-part video series called "Discovering God's Freedom From Pornography," featuring Nick and Michelle Stumbo of Pure Desire Ministries.