Proclaiming Justice with Laurie Cardoza Moore
with Laurie Cardoza Moore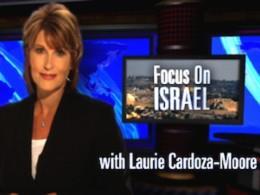 CANCELLED: The Rise of Cancel Culture Propaganda Throughout Judeo-Christian History, Part 7 - the latest "Proclaiming Justice" podcast
Thursday, March 16, 2023
On this week's podcast, host Laurie Cardoza Moore uncovers more fascinating history on the centuries-old origins of the "cancel culture" mentality with her returning guest Yaffah Batya daCosta. A noted author and an expert on the subject, Yaffah's latest book traces cultural persecution back through the centuries and connects the dots to the current cancel culture movement that today threatens the Western civilization of our 21st century.
Recent Broadcasts
Featured Offer from Proclaiming Justice with Laurie Cardoza Moore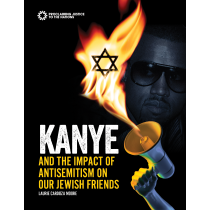 Kanye and the Impact of Antisemitism on Our Jewish Friends - Free Resource
Some have dismissed Kanye's comments as the rants of a person with serious mental health issues.For centuries, the Jewish people have sustained the verbal and physical blows from those who falsely accuse them of all of society's ills. Proclaiming Justice to The Nations has fought antisemitism and lies about Israel at home and coast to coast. Get your free resource today!