Proclaiming Justice with Laurie Cardoza Moore
with Laurie Cardoza Moore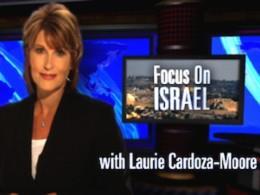 Kedma Hityashvut: Protecting Israel's Border Through Community - the latest "Proclaiming Justice" Podcast
Thursday, May 25, 2023
Kedma Hityashvut is a unique border community on Israel's Jordan Border. Started by Tirael Cohen, Kedma Hityashvut is a distinctly different way of securing Israel's border with Jordan - not through military might and power, but through the power of community. Tirael believed that to have secure borders, you also need to create communities of people who are actually living on the border with a vested interest in their security. Jordan is a very unstable country where an unknown, but large, number of Palestinians reside, so it is an incredibly important border for Israel to maintain and protect. In this week's podcast, we feature a "Focus On Israel" episode that spotlights this unique community and the incredible work they are doing on the Jordan border and other border areas of Israel.
Recent Broadcasts
Featured Offer from Proclaiming Justice with Laurie Cardoza Moore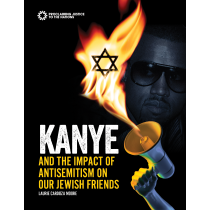 Kanye and the Impact of Antisemitism on Our Jewish Friends - Free Resource
Some have dismissed Kanye's comments as the rants of a person with serious mental health issues.For centuries, the Jewish people have sustained the verbal and physical blows from those who falsely accuse them of all of society's ills. Proclaiming Justice to The Nations has fought antisemitism and lies about Israel at home and coast to coast. Get your free resource today!