Proclaiming Justice with Laurie Cardoza Moore
with Laurie Cardoza Moore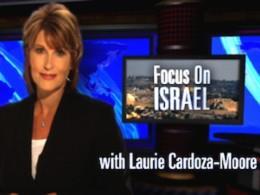 Lest We Forget - the latest "Proclaiming Justice" Podcast!
Friday, September 15, 2023
On September 11, 2001, the face of America was forever changed. The foreign power of radical Islam forged the hatred that unfolded that day. Can we disregard the ongoing threat—and if so will history repeat itself? The answer holds our future in the balance. To stand with Israel is in our best interest as we look back now from the vantage point of time. A weakened Israel means the floodgates of the Middle East are opened to emboldened Islamist regimes that bring the promise of a new generation of radicalized hatred against America. "Lest We Forget" is a reminder of all we must do to insure the future of our nation.
Recent Broadcasts
Featured Offer from Proclaiming Justice with Laurie Cardoza Moore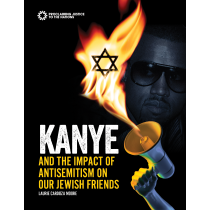 Kanye and the Impact of Antisemitism on Our Jewish Friends - Free Resource
Some have dismissed Kanye's comments as the rants of a person with serious mental health issues.For centuries, the Jewish people have sustained the verbal and physical blows from those who falsely accuse them of all of society's ills. Proclaiming Justice to The Nations has fought antisemitism and lies about Israel at home and coast to coast. Get your free resource today!