Proclaiming Justice with Laurie Cardoza Moore
with Laurie Cardoza Moore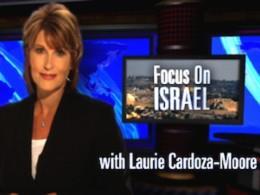 Taking Back America's Children (TBAC), Part 3 - the latest "Proclaiming Justice" podcast
Thursday, January 26, 2023
On this week's podcast, we dive deeper into our conversation surrounding PJTN's Taking Back America's Children (TBAC) initiative, and we welcome our guest, Tina Griffin, a former Hollywood actress, pop culture expert and host of The Counter Culture Mom Show. Tina left her Wisconsin dairy farm and headed to Hollywood at the age of 20 to earn a BA in Film and TV from UCLA. She has traveled globally for the past 21 years delivering her eye-opening show, Hollywood Exposed, explaining the real agenda behind the entertainment industry and its negative impact on the foundational development of today's youth. Tina will be a featured speaker at our upcoming TBAC Summit in Franklin, TN, Sunday, January 29.
Recent Broadcasts
Featured Offer from Proclaiming Justice with Laurie Cardoza Moore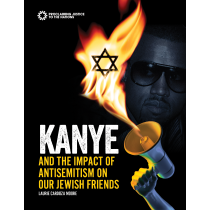 Kanye and the Impact of Antisemitism on Our Jewish Friends - Free Resource
Some have dismissed Kanye's comments as the rants of a person with serious mental health issues.For centuries, the Jewish people have sustained the verbal and physical blows from those who falsely accuse them of all of society's ills. Proclaiming Justice to The Nations has fought antisemitism and lies about Israel at home and coast to coast. Get your free resource today!